St.Veg began with a mission to enrich the community with the benefits of plant-based cuisine by bringing homestyle cooking to a fast-casual environment. Our founder firmly believes that cooking fresh from scratch with whole plant foods is better for our health and wants to share her passion with the world.
St.Veg is now taking that step by sharing our incredible concept and recipes with communities around the country with our new franchise opportunities. Join the St.Veg family, become your own boss, and make a difference in your community. Together we can create accessibility to healthier, real, and delicious plant-based meals and raise the standard of fast-casual dining.
Contact us now to learn more!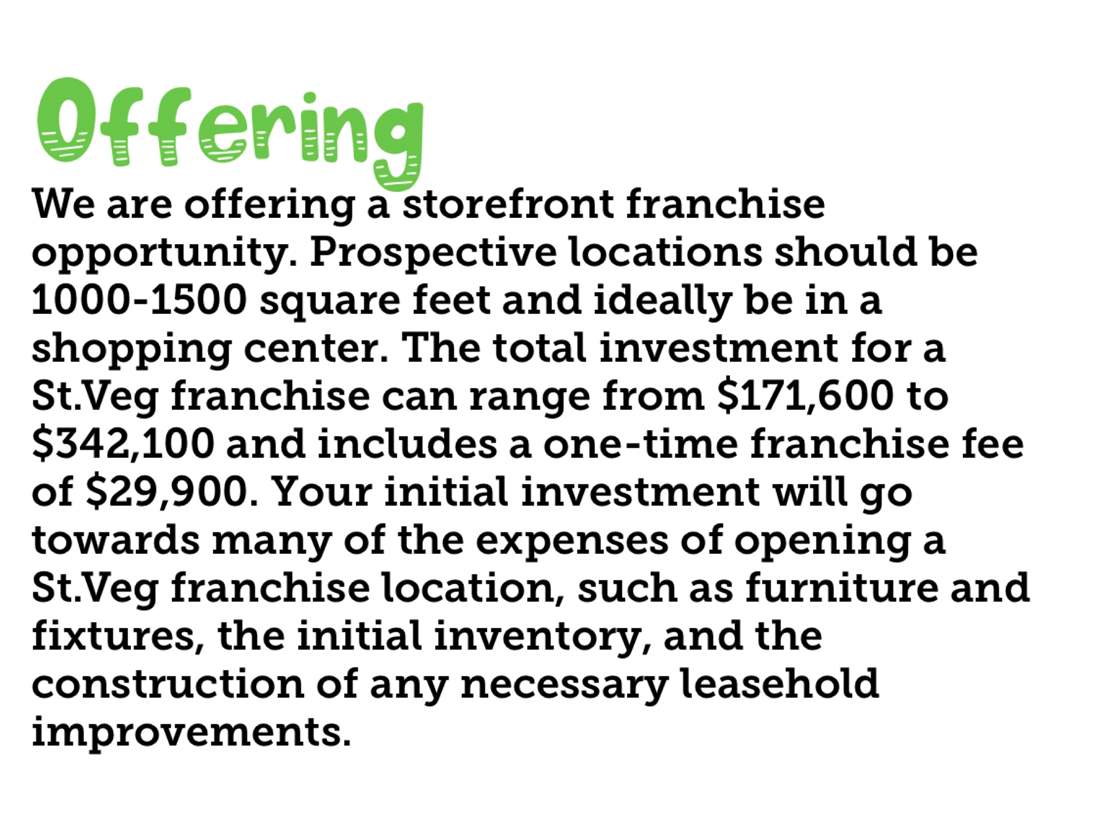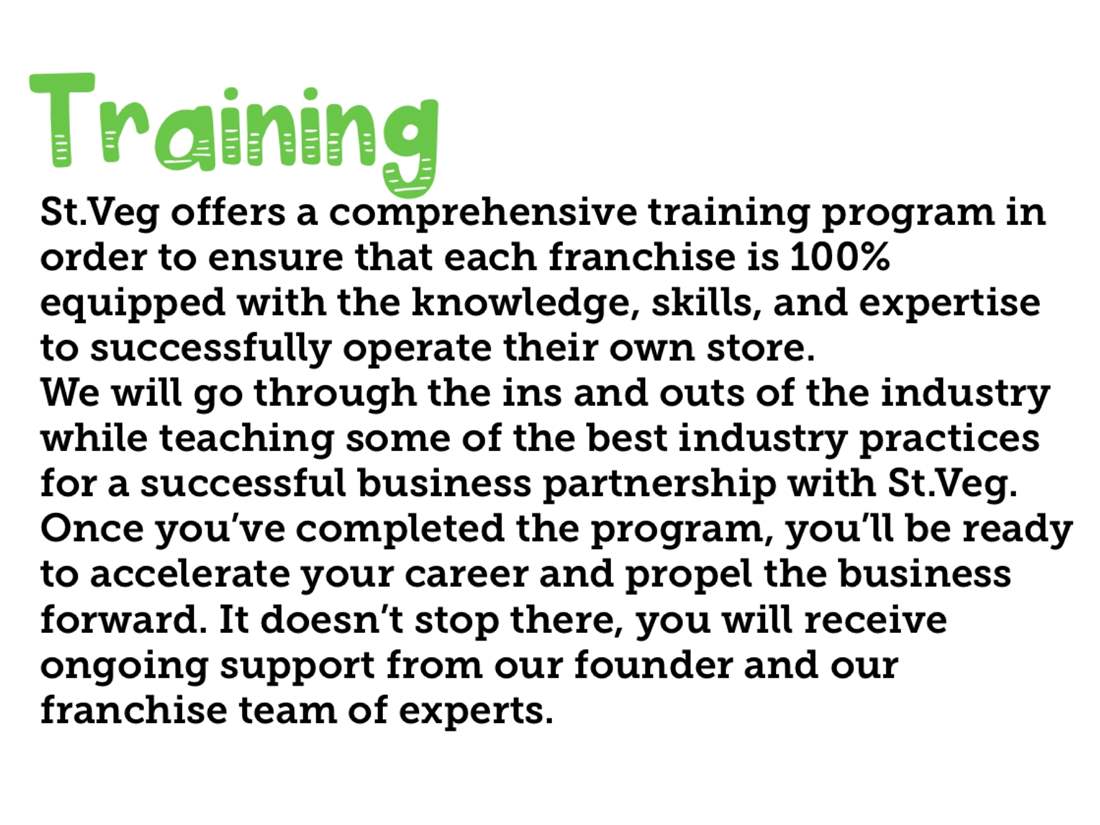 As a thank you to those who serve our country and community, we are proud to offer a special discount for all Veterans and First Responders.
For more information, please click the button below to fill out the form and a member of our Franchise Development team will contact you.
This franchising information is not intended as an offer to sell a franchise or the solicitation of an offer to buy a franchise. Certain states regulate the offer and sale of franchises. If you are a resident of one of these states we will not offer or sell you a franchise unless and until we have complied with the applicable presale filing, registration, and disclosure requirements in your state.